Well today the heat index got up to 106 degrees F and if you dont know already, I live in the wonderful state of Texas where the summers are real scorchers... anyway.... it was on this hot hot hot summer day that Christmas came early!!! Do you know about Vistaprint??? If not... read my 1st post from this month... its all about it. But today was the day that the order came in!! Woohoo!!! It was a single box cram packed with almost everything I ordered. (There is still one more shipment on the way.)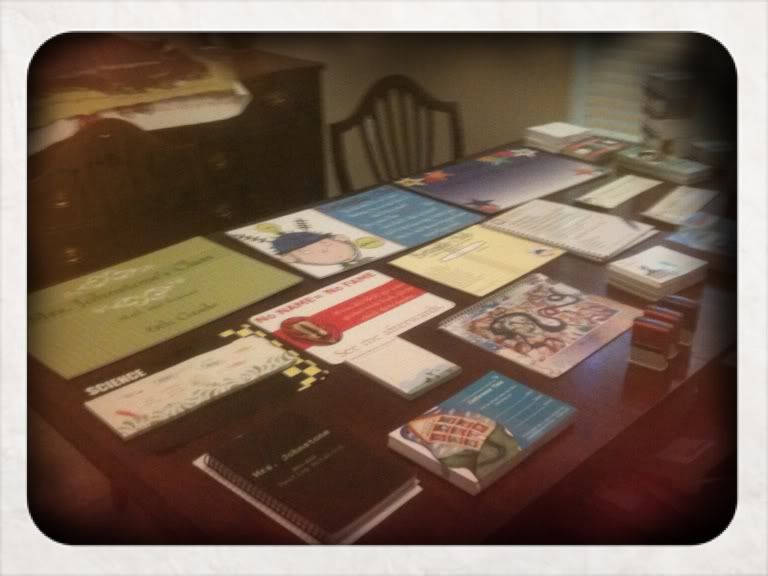 This is my dining room table covered will all my vistaprint items.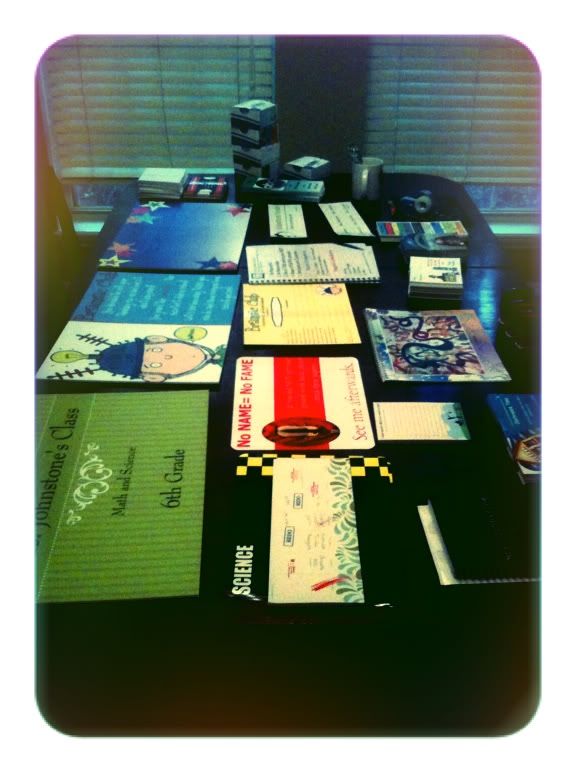 I LOVE the yard signs... they're on the left hand side of the table. This shot does not include my 2 tshirts, 2 banners, and 2 bags. Did I mention that all this was FREE!??!?
Above are the 2 banners I purchased. It really was like Christmas, getting to open each little package and ewwww and ahhhhh as you see what you received. I am still flabbergasted at the amount of free items I was able to receive. I might use my thank you notes that I just got today to send to Vistaprint for all the awesome goodies. ;)